Heated swimming pool in open air funcionales in hotel-park "Bellagio" all the year round and it is a favourite place for our guests. The particular feature of our hotel is the fact we have two swimming pools - one for adults and another for our little guests, equipped by two slides. As at night so during the day charming lighting is switched on. There are our Bath houses, restaurant summer terrace, lounge zone and children's playground, the swimming pool for our little guests around it.
*Included in price: chaise-longue with a soft mattress, big bath towel, shower, hair-dryer, cosmetic kit, cloak-room.
.
Working hours
01.06 - 31.08
10:00 - 21:00
---
Big pool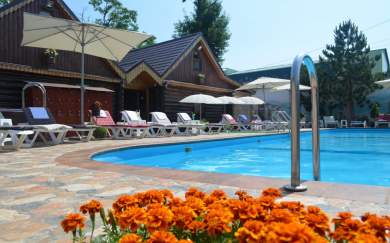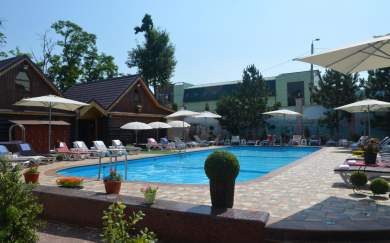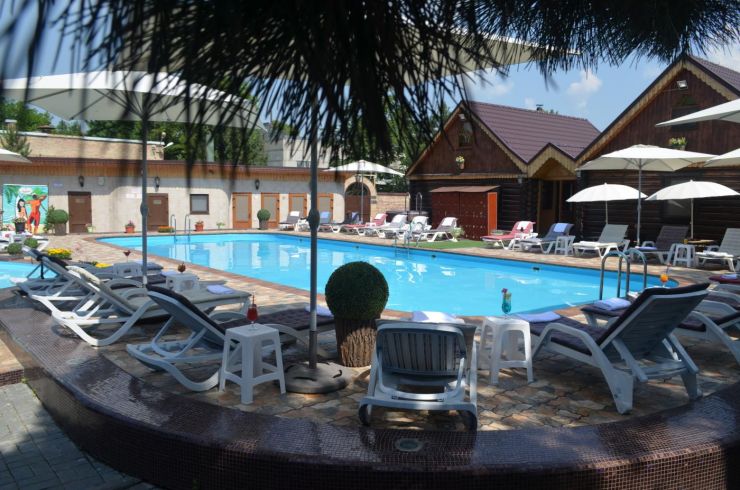 28
Temperature
Waters in the pool
---
Children's swimming pool
For our small guests near the swimming pool there is a playground with a soft covering and swings. For creative kids there are specially-equipped tables for drawing with albums and pencils. You and you children will have fun and comfort here! An outdoor swimming pool in "Bellagio" is one of the best in the city. Come and have a rest with us!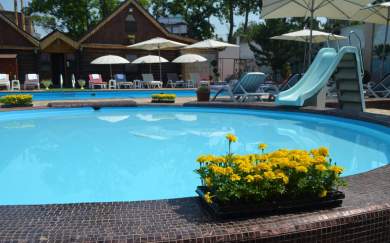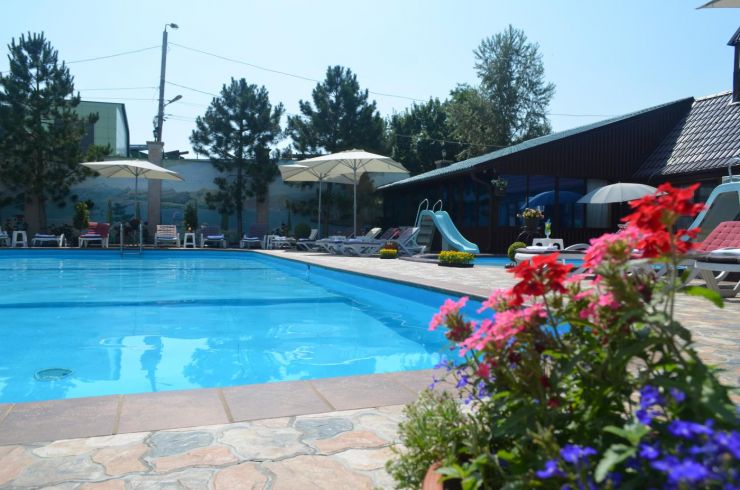 Use of swimming pool
for hotel guests
(с 1.06 - по 31.08)
---
A round swimming pool in "Bellagio" park-hotel is for the kids. This "lake for children" is smaller in size and depth and rather safe for children. Two water slides will make their swimming funny!
As soon as kids are tired of swimming they can play on a special playground. Funny games and new friends will keep them busy and you won't worry for them.
---